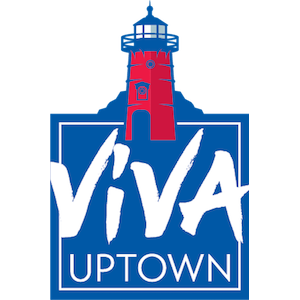 About:
ViVA Uptown is a church-based collaborative joining God and community for the flourishing of Washington Heights and Inwood. Current programming includes mentoring middle school and high school youth to achieve greater possibilities for safer, healthier and thriving neighborhood.
Mission
We aspire to see our community flourish by collaborating across racial, ethnic and socioeconomic barriers in a spirit of reconciliation and unity. Through youth development, wellness initiatives, housing support, and land renewal, our diverse community members will be empowered to take part in the care of our neighborhood leading to physical, social, emotional and spiritual vibrancy.
Our Partnership
Creativity From Our Volunteers
ViVA Uptown has been very intentional in collaborating with multiple churches aligned with its mission to serve the community of the Inwood and Washington Heights area.
Training And Consulting
ViVA Uptown participated in our Bagels and Best Practices Advancement training in June to develop an increased understanding of event planning and peer-to-peer fundraising.
Why We Love This Affiliate
We love this affiliate because they remain true to investing in middle and high school youth through long-term relationship building.
Volunteer Opportunities
Next Available Opportunity
Thu 9/6/2018 |
6:00 PM - 9:00 PM
Learn More
More About Volunteering
Initial Recruitment: 
Recruitment is done through partner churches, Inwood Academy staff and the networks of team members and existing mentors. Other community members outside of our network are informed through social media and flyer distribution at community events. Those who are not known through our networks will be considered only after careful scrutiny. 

Preference is given to Washington Heights /Inwood or Northwest Bronx residents or those who attend churches in or have extensive connection to these communities. This reflects our philosophy of "asset based" development where members of the same community support each other for the common good.